Best Villa Movers in Ajman
We have the most reliable, trained, trusted and affordable moving and packing company in Ajman. We offer many moving services like moving villa and others. Our highly skilled team uses high quality packaging materials for villa supplies because they are experts in professional packaging.
The Bai Al Manal Movers UAE has many years of experience as a moving company. Our team of company experts pack, unload, move and transport all elements to new locations in a professional manner.
Which Services did We Provide?
The Bait Al Manal Movers UAE offers highly professional moving and packing services to our clients in the Arab Emirates. Our company provides multiple villa relocation services.
Moving Companies in Sharjah
Moving Companies in Ajman
Moving Companies in Dubai
Moving Companies in Khor Fakkan
Moving Companies in Al Ruwais
Moving Companies in Abu Dhabi
Which services do movers in Ajman provide to you?
If you are planning to stay in Ajman then this is the place to stay in UAE. You've picked the right place if you need to hire a professional moving service in Ajman. Prior to hiring, movers and packers read all this content with full concentration. Below we describe all the many mobile services in detail.
Dismantling and Packing Services
When you move to a new place, packing up your furniture or appliances is a challenging and important task for everyone as the packaging process prevents significant loss or damage to all your belongings.
But don't worry about the stress of moving, because we have highly qualified and professional staff to do their job professionally on packaging. We include all packaging costs, so we don't charge customers any additional packaging costs.
Moving and Fixing Services
After unloading and packing, we load all the furniture and heavy equipment essential for the apartment into the truck and move into the new villa. When our company experts transfer all goods, we also provide repair services.
By customizing all the furniture and equipment to your liking. We also guarantee the repair of every item that is disassembled, but our team cannot repair new items that are brought in.
Boxes Unpacking Services
Our employees unpack all packed boxes and place all kitchen items, living room furniture and other appliances according to customer requirements. But when all team members are in your new villa, you need to check whether all packing materials arrived on time or not.
Because if any item is missing, then there is a big problem for the customer. But as professional packers and movers at Ajman, we give you a 100% guarantee that we will transport all items with total safety and any item will not be misplaced or missing.
Packing Material and Clean the Extra Junk Material
When we talk about this process, only our company offers this unique service to our customers and not any other moving company in Ajman. Firstly, we use high quality packaging materials such as bubble wrap, high quality ribbons, bulk boxes and more. to pack your goods.
If we customize all the furniture and electrical equipment to your liking, after completing this process, we throw all the additional trash into the trash, because the first goal of our company is your satisfaction with our moving services.
Apartment Moving in Ajman
If you are thinking about moving apartment to Ajman, you are confused about how to pack all the things from your apartment. So you can choose the right place and hire a professional moving and packing company in Ajman. Nowadays everyone is busy with their daily work so you feel comfortable.
We offer all services at reasonable prices and complete all processes on time. When you live on the top floor of an apartment, it's not easy to load heavy furniture into a truck. Our employees can easily pack, unload, transport and repair your valuables in new locations. Our moving and packing company also offers trucking services in Ajman with affordable packages.
Villa Moving
Our company also provides villa moving services in Ajman with reliable and trained packing personnel for your furniture. They offer your customers trucking service with total security, from loading and unloading your valuable furniture.
When all of your goods are shipped to your new location, you must first confirm that your goods will arrive safely according to the listing. As this process is not an easy task, our Ajman villa moving and packing company gives you full assurance of safety as well as on-time delivery of all your goods in a fast manner.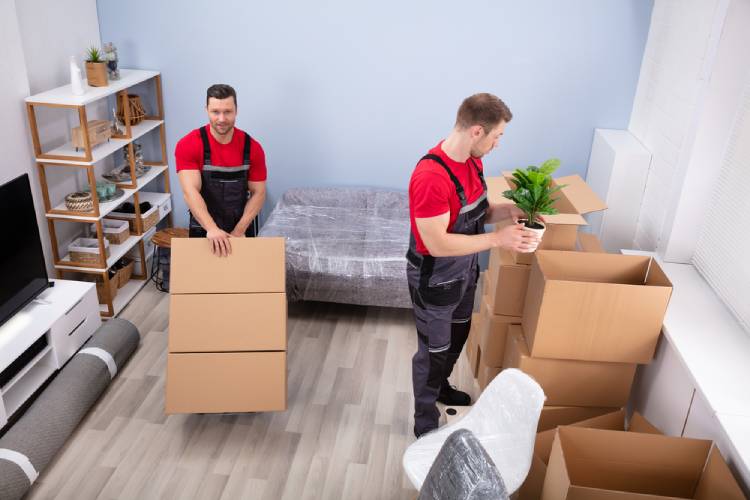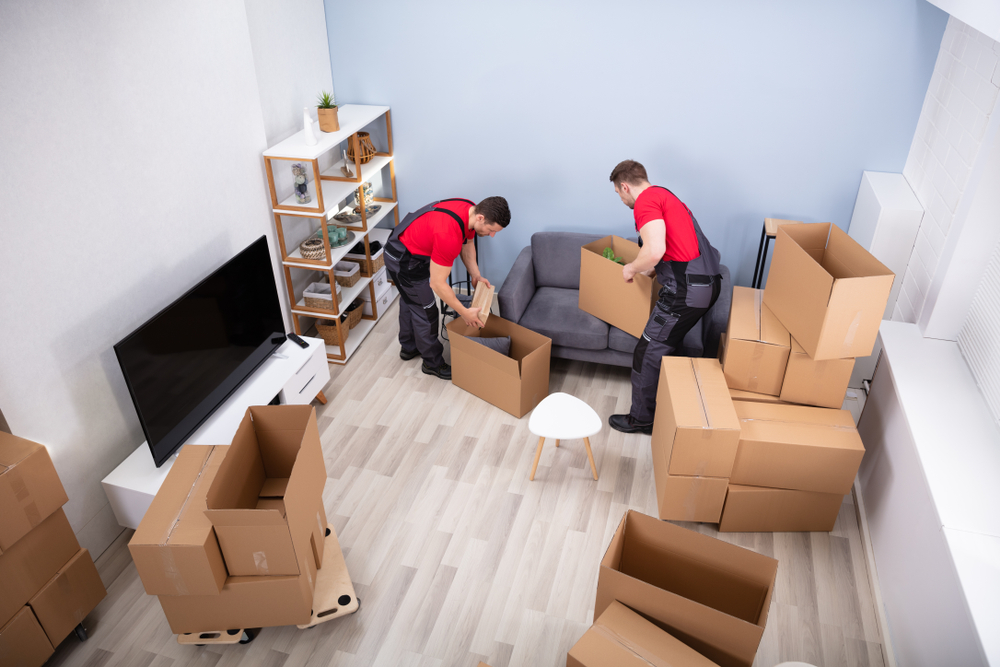 Furniture Installation
Safe and Trusted Furniture Installation Services in Abu Dhabi We know that all customer furniture is expensive and they don't want their furniture to be damaged when it is replaced. We will take care of your belongings. We repair all kinds of furniture very well. We remove everything from the wall, if you prefer, we also offer an additional service for your curtains and other wall accessories to reassemble. We guarantee the quality of service.
Do you shift only furniture?
Our company team moves all household items such as furniture, kitchenware, clothes, curtains, large and small electronics and more. We provide a 100% guarantee that all items will be well packed and transported to your new location with total safety.
Are packing charges included in this offer?
Yes, this moving package also includes all packaging costs and packaging materials according to the number of items.
Can I inform you to ask something?
As a professional moving company in Ajman please inform us before eight hours as we have a busy schedule for this moving and packing work.