Best Office Movers In Sharjah
Our company is the most trusted in UAE and we have the most professional staff than any other company. When we talk about your business goals, we offer the best service. Our team is expert in all types of moving services such as homes, villas and offices.
If you are looking to hire movers and packers in Sharjah to relocate then you can always contact us as we are available 24 hours for you. We better understand that packing, unpacking and repairing is a stressful and challenging job. But we are always ready to help you move and pack and you can hire our best team.
Find the Best Office Movers in Sharjah
Everyone wants to hire the best Sharjah office moving services after that all the important items will not be damaged or broken during the process of moving and packing the office. We offer our customers a good service according to your requirements.
Safety of Items
When we pack your goods, our team manager monitors us every time to check packing material quality, weather, etc. We provide 100% guarantee that our company team will be responsible for any mistakes or misunderstandings during work.
Good Quality Packing Material
This process is very important and we use high quality home furniture packaging materials. We use bubble wrap to prevent breakage. As a moving company we offer the best service and in unpacking this service is also included in our package.
Furniture Dismantling and Fixing
If we talk about this process, the employees of our company are experts in disassembling and repairing furniture. Because they use high quality tools and we know the environment completely. Our team is well trained and professional in this job, so don't worry and enjoy the best moving service. We also offer transportation services in affordable packages, after which we will arrive at your new location completely safe and secure all the goods in your home.
Furniture Installation
Safe and Trusted Furniture Installation Services in Abu Dhabi We know that all customer furniture is expensive and they don't want their furniture to be damaged when it is replaced. We will take care of your belongings. We repair all kinds of furniture very well. We remove everything from the wall, if you prefer, we also offer an additional service for your curtains and other wall accessories to reassemble. We guarantee the quality of service.
What is the moving and packing cost in Sharjah?
When we talk about moving costs, it depends on the average cost of moving locally. The price of movers and packers in Sharjah depends on various factors. As:
The total moving volume

Distance

Accommodations access

Moving services like packing, transferring, dismantling, fixing, etc.
If you are thinking about changing your address, our moving company offers many affordable benefits to its customers. When you hire professional moving experts, you feel comfortable because we provide full guarantees and take care of your belongings.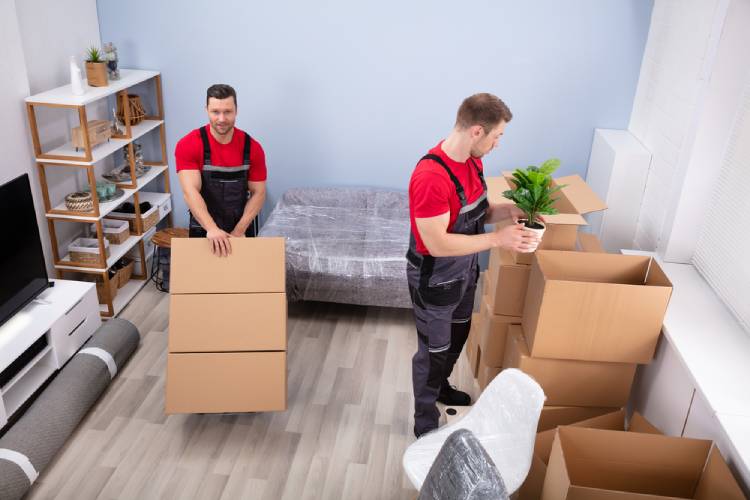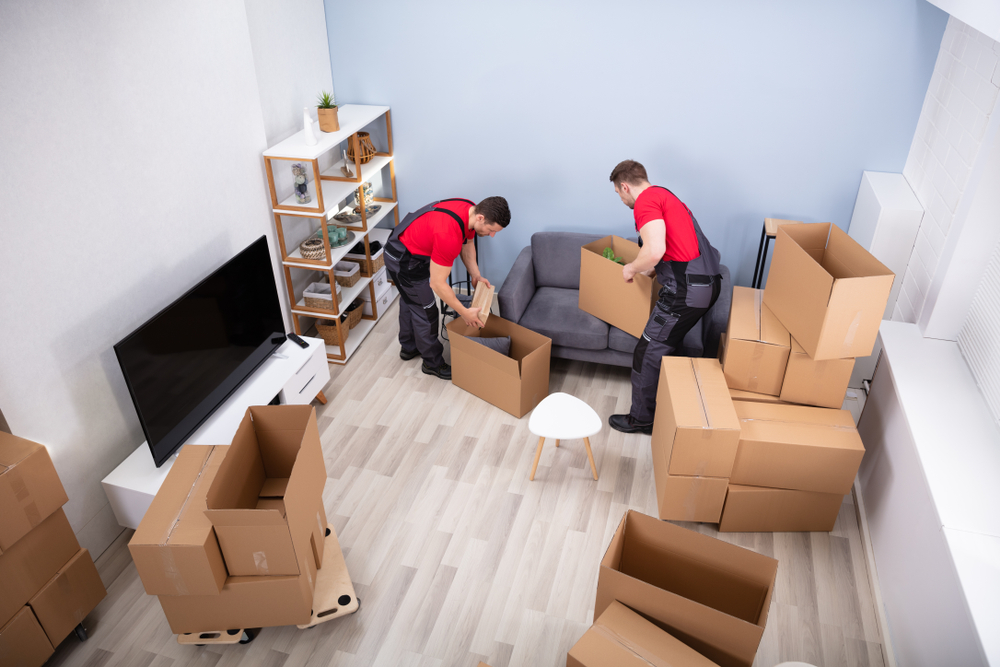 Office Movers Service In Sharjah
In Sharjah, you can see high-rise office buildings that make Sharjah more famous and beautiful. If you want to attract the best movers and packers in Sharjah to move your office you can always contact us.
The main goal of our company is to offer support to reduce your workload and we have a high level of knowledge and understanding of this service. We even share with you all the details about how we transport your office furniture, when to load and unload it, unload damaged items, repair, etc.
We use our company's packaging materials to package all office supplies in terms of packaging quality. After everything is done, the next process is to load all the heavy and light goods onto our trucks. Then we haul all the office furniture to the new location and start unpacking. Our professionals repair all office supplies after disassembling according to customer requirements. Most importantly, we protect all office supplies from major damage during this process.
Why should you choose Bait Al Manal Movers in UAE?
Bait Al Manal Movers UAE is the best moving company and we offer trained staff in UAE. The initial goal of our company is the satisfaction and loyalty of our customers.
Best services of movers in Sharjah
Affordable moving companies in Sharjah
Office moving in Sharjah service
Best quality packaging material
Well-trained movers and packers
Dismantling and fixing service
100% home assets secure
Which type of packing material do we use?
Here we talk about our company's packaging materials. Because we understand the value of our customers' office furniture and how important it is to you, we don't want you to spend more money on new furniture because of moving issues. So you will be happy to know that our moving service went smoothly and without any damage.
That's why our movers and packers have to come to Sharjah to pack all your essential equipment and furniture hassle-free. Our moving team also uses their tools and techniques for packing. We use high quality plastic rollers, curtain rollers, air cushions, adhesive tapes and other packaging materials for the safety of office supplies during changes.
Office Shifting
If you're thinking about moving into a new office in Sharjah and hiring a professional moving and packing service, you've come to the right place. Because you are busy with your daily routine, so don't worry. We offer all services at a reasonable price and perform all processes in a short time.